Helping People Buy
14 February, 2014

For our children let's vote for PSOE
10 March, 2014
14 February, 2014
The middle class client being the maximum exponent of democratic capitalism should be treated by companies like a king; especially because these firms are where they are because of them.
If you've been to the U.S. and have visited Macy's it probably reminded you of El Corte Ingles, a large space where consumers tend to feel and are treated like kings.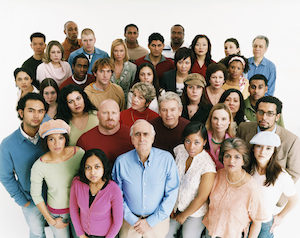 In Macy's you have everything, distributed in floors and sections same as El Corte Ingles. If you're a traveler they give you with a discount card for 10%. If you're a local, you get a card and accumulate points. You buy a product, pay in cash or plastic and to return it, all you have to do is bring it back in perfect state. You don't even need a receipt: with the reference they know what card you paid with and apply your refund to it. The attendants are helpful (especially the Latin ones. We're just generally people with a smile, we can't help it… J) and because they work on a commissions system and helpfulness directives that here I've only seen at ING Direct.
And if you have a problem with a product, they change it for another or refund you the money…All in all, a delight like El Corte Ingles once was.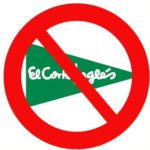 Not anymore. It's better to not shop there – El Corte Ingles that is. I prefer buying online to not have to put up with most attendants with a face of disgust and little desire to help. Their attitude is repugnant.
To top it all off, the service is nothing compared to what it was before: they don't accept any returns without a receipt; a manager has to authorize it, attempt to carry out a return on a Saturday afternoon. See if you have any luck!
Disgusting. It's nothing like Macy's. In reality, I don't understand since they are where they are because of people like us leaving money there for the last 80 years.
I don't expect that they treat us like Gucci or Louis Vuitton, but if they don't want to end up closing down; it is recommended they remember their roots and take a look at Macy's to remind themselves of how to treat those that pay their salaries. There the clients matter. Even if you're an average middle class Joe they treat you like a king. It's from those that democratic capitalism grows and they love us (just like Amazon). Since we are many, and taking care of us will make their registers do circles around those of Louis Vuitton, Prada and Gucci combined.
My client isn't rich? And what, to me he's a king –a ton of wise directors must have thought. And cha-ching, cha-ching.  
In short, that was El Corte Ingles- that marvelous store where I could spend all Saturday afternoon with my mom shopping. Where you could buy anything from helpful attendants that care about their clients. Where the return policy is friendly and made you buy and buy at your favorite place.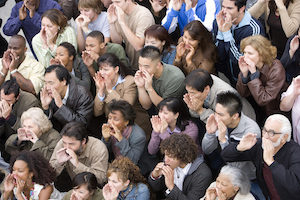 Not any more. El Corte Ingles is no longer what it was…that is what we all say and that is what their sales say. And, why? The crisis? Of course. But also because they have forgotten what is most important: to direct their staff toward their customers. Us. The middle class. The ones responsible for the economy. The ones that made them grow and the ones that will make them disappear.