Secrets of the United Nations
22 March, 2023

20 April, 2023
Riley Gaines was a complete stranger to most until February 2023, when she decided to speak out against an injustice that hit close to home. Men are not allowed to participate in the women's category of any sport and under any circumstances.
Standing up for the truth and being a torchbearer for the defense of women's sports is having serious consequences for swimmer Riley Gaines, at a time when public opinion and the media should actually be unconditionally standing by her side. The latest of these consequences is an attack by organized pro-trans groups.

On April 6th Gaines gave a conference in defense of the integrity of the women's categories in sports. These categories are suffering a frontal attack due to the inclusion of transgender people (biological men), with clear advantages over their competitors. Gaines has always been willing to share diverse points of view, and her educational work is aimed at evaluating the impact of infringement on women's sports. However, simply for sharing her experiences, these LGTBI activists berated the swimmer in the middle of her lecture. One of the members of the group actually hit her, forcing Gaines to be escorted out and entrenched for three hours in a room at San Francisco State University.

The climate around this advocate for women's rights in sports has been heating up since, in public statements made in February of this year, she pointed directly to the grotesque case of Lia Thomas, a transgender swimmer who is shattering all the marks in the college swimming league. Thomas was a mediocre swimmer (she was ranked 462nd) until 2019, when she decided to begin her transition process via hormone replacement therapy. From that point on, the swimmer started an escalation that led her to win numerous competitions, reaching the top of the collegiate and national rankings in the women's category.

In her testimony, Gaines described how she was forced to compete against Lia Thomas last year, watching how the trans athlete defeated other accomplished swimmers almost effortlessly. Gaines and her teammates had to share a locker room with Thomas, a 22-year-old biological male who keeps his genitalia intact. Furthermore, since the two swimmers had finished the 200-meter freestyle competition in a technical tie, but with only one trophy, the organization decided to give it to Thomas, publicly humiliating an athlete with an impeccable track record as Gaines, one of the fastest butterfly swimmers in the United States.
The National Collegiate Athletic Association (NCAA) undermines women's rights and sets a poor example for young women who strive to succeed in the athletic arena representing their universities. In its 2022 annual awards it went as far as nominating Lia Thomas as "woman of the year." Thomas had not excelled in any field until making the decision of presenting herself socially as a female and thus doubling down on her mockery of women who have for decades been fighting for the integrity of the sport.

Riley Gaines is an incredibly courageous woman who has not been intimidated by the belligerence of organized and violent groups. Through her conferences and social networks, she champions an activism that defends and respects women's differences. Gaines does not hesitate to label Lia Thomas as "arrogant and a cheater"; a below average athlete who is stealing titles from their rightful winners. Gaines is not alone in her crusade, as shown by the data on her Twitter account, which has risen from 80k to 424k in just one week since the attack. It cannot be allowed that a defender of human rights and sports be publicly massacred when sports precisely should be an example of justice and harmony.
Public figures of the stature of Michael Phelps have demonstrated their support for Gaines. The world super champion stressed that sports competitions should be conducted on a level playing field, that he does not believe Thomas has ever competed under fair conditions and that allowing the inclusion of profiles like hers is a tantamount to doping.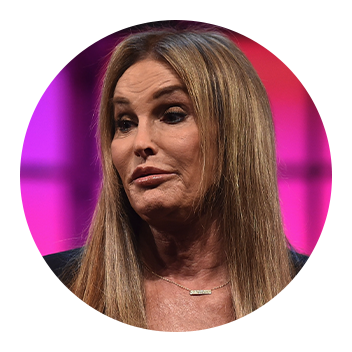 Caitlyn Jenner, a transgender athlete who began her transition process past the age of 60, has also taken a stand. Caitlyn has recently stated on her social networks that she is fully aware that trans people still belong to their birth sex, regardless of whatever social or legal processes they go through. She has declared herself against gender ideology in schools and, in regards to sports, she radically defends the protection of female categories. About Riley Gaines she has said that she is "an incredible woman" who "has the courage to speak out" and "represents all women athletes".
The hashtag #IStandWithRiley is going viral in a movement that unmasks the barefaced individuals like Thomas, who threaten women's rights and safety by denying our biological differences.
Experts who have looked closely at the matter have proven that a therapy such as the one Lia Thomas is undergoing does not eliminate the biological advantage she holds. In an extensive report in the New York Times, two doctors from the Mayo Clinic explain why testosterone suppression is not enough to override the fact that Thomas is 6'4" tall, has a remarkable body mass, well above that of her competitors, or a lung capacity that is also significantly greater.

We are taking steps back on issues that had already been overcome. It is not an allegation against Lia Thomas, but rather against a system that allows her to participate in a competition with women, crushing her rivals in the name of progression that sells out to the powerful trans and pharmaceutical lobbies.
Authors: Saioa Echebarria & Alberto Urrea