Technological Humanism. The social responsibility of the Tech Giants
8 October, 2021

Poland and Hungary, at the forefront of Technological Humanism 
9 November, 2021
8 November, 2021

Sports center director Sylvia García disregards the law by pressuring 8 year old girl and forcing her to leave the class.
Ever since the socio-health dictatorship in which we currently live was imposed a year and a half ago, we have been forced to comply with disproportionate, inexcusable or outright illegitimate restriction policies. It is especially painful when these rules are imposed on the youngest and most vulnerable.
This is the case of my 8 year old daughter, victim of real abuse by the director of sports center Gimnastic Academy or Infogim Boadilla located within the Republic Space center. Its director, Sylvia García, who is also director of the Artistic Gymnastics Club of Pozuelo de Alarcón and responsible for artistic gymnastics in the CITY COUNCIL OF POZUELO, has subjected my daughter to a cruel situation of harassment, forcing her to leave the club and thus, breaking the law.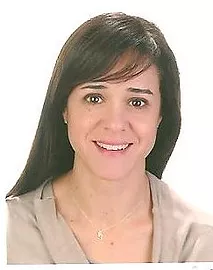 Sylvia García · Director of Artistic Gymnastics
Ayuntamiento de Pozuelo
This totally intolerable behavior comes from a lack of knowledge of regulations and their exemptions and responds to pressure from the parents of other students, equally ignorant. Enrolling our children in places like this jeopardizes their integrity and development, completely contrary to what it should be. It is unfortunate and I hope that my experience helps so that no child ever has to go through anything similar. In addition, Sylvia García is responsible for the artistic gymnastics program of the Pozuelo City Council. It is unbelievable that people like this are in charge of training young groups and overseeing a project of such magnitude and in such an important city hall.

This bizarre story begins when, with the intention of introducing my daughter to artistic gymnastics, I sign her up at Gimnastic Academy, a facility located in Boadilla del Monte. After requesting the relevant information regarding schedules and regulations, I paid the fee and handed in the documentation. We also informed them that she was exempt from wearing a mask for medical reasons. The sports center then requested the corresponding certificate, which I attached thereafter.
It is at that moment when an email from Sylvia García, ignoring the submitted documents, attempts to terminate the conversation by referring to the regulations of sports centers and literally saying that my daughter "will not be able to attend the class without the mask". An example of how the company led by Sylvia García bows to the prevailing social sectarianism and slams the door on a delicate situation without the option of debate.
What Sylvia Garcia seems to want to ignore is that the regulation does not apply in cases of exemption for medical reasons, thus my daughter should be admitted without any problem. Otherwise, it would be a clear case of discrimination. Gimnastic Academy and its director Sylvia García are trampling on the rights of an 8-year-old girl, believing they are above the Constitution itself, which in Article 14 establishes that there can be no reason for discrimination under any personal or social circumstance. Moreover, the center dared to demand details regarding her state of health when we had already and in good faith, sent the aforementioned report signed by the corresponding physician. The additional requests, such as simply asking for these specifics, are clearly in breach of the general data protection regulation. Already at this point the situation was bordering on the absurd, especially considering that my daughter attends her school without any problems and accesses hospitals and health centers without the imposed face mask, as could not be otherwise.

In spite of the explanations, Sylvia García refused to budge, failing to offer alternative solutions or adjustments to this case, and with a simple mail communicated the automatic withdrawal of my daughter from the artistic gymnastics class and the reimbursement of the fee. The null capacity of analysis and adaptation of this lady and her club Gimnastic Academy or the Rhythmic Gymnastics Club of Pozuelo, deprived a girl from practicing an activity that is intended to be positive for her physical and, above all, mental health, especially now in which the pressure on our habits of coexistence has gone up a notch. My daughter was fully entitled to access the gym and we complied with the requirements of Sylvia Garcia's center. The only reason why my daughter was discharged is nothing more than the uselessness and absolute ignorance of its management. The absolute hypocrisy of Gimnastic Academy, and its director in particular, is surprising when their website promotes their solidarity projects with Africa. On the one hand they boast about their gymnastics school in Chad, while on the other they crush a minor's wishes, who on top of everything, has more than justified her condition to be exempted from the use of a mask. Sylvia Garcia claims to support inclusive and global campaigns when it is evident that she does not put these principles into practice in her own community. Furthermore, this woman's tyrannical and insulting actions through her artistic gymnastics club, demonstrate nothing more than a gross alignment derived from the current system, which attempts to override our critical sense, leaving no room for reflection, and about the legal implications it could entail.
It is an absolute disgrace that this lady can be in charge of any activity related to children. I hope the City Council of Pozuelo soon takes action.